NEW 2023 GULP! SOFTBAIT SHAPES
The all-new Berkley Gulp! 2.5" Grub was painstakingly developed by Berkley engineers in the US to swim on superlight jig heads whilst remaining up right with minimum tail start up lag. As soon as the Gulp! 2.5" Grub hits the water the tail goes into action creating turbulence and distributing scent into the water column

The Berkley Gulp! 5" Turbo Shrimp's larger body profile and increased surface area efficiently disperse scent into the water column to increase the bite zone whilst the larger active swim legs create water turbulence to switch on inactive fish. The Gulp! 5" Turbo Shrimp can be simply slow rolled like a swim bait or hopped along the bottom to produce explosive strikes. Be warned, you'll need to hang on!
NEW 2023 GULP! SOFTBAIT COLOURS
The PowerBait Nessie is an unweighted soft glide bait design that's articulated to create an insane action and loaded with PowerBait scent and taste so fish bite and hang on. Featuring unique stabilizing fins to control depth as well as life like finishes, mesh joint reinforcement and a soft brush tail design to create the ultimate glide weapon.
LENGTH:

5″ | 7″ | 9″
WEIGHT:

10g | 30g | 60g
The PowerBait CullShad combines big profile drawing power with proprietary Honeycomb technology for the ultimate swim action and robust durability.
The CullShad can be custom weighted by adding Nitro nail weights to increase running depth or swam unweighted out of the packet to produce explosive shallow water strikes.
LENGTH:

6″ | 8″
WEIGHT:

34g | 79g
It's no secret that most estuarine species are very partial to inhaling a well-presented worm seductively sinking through the water column. The Berkley PowerBait Sandworm takes advantage of this and adds six translucent colours and scent and taste into the package to ensure fish bite and hold on. Tempt everything from whiting on the flats to flathead and mulloway in the gutters.
The new 5" PowerBait Shrimp has forward facing antennas to help stabilise the bait for a natural shrimp action, which when combined with a range of six great colours, the new larger 5" size as well as the winning PowerBait scent formula leads to you catching more larger fish.
The Berkley Shimma Pro-Rig line up just became even more effective with the addition of the new 8.5-inch model. No metre long Murray cod or barra can resist the Pro-Rigs super tight action and body roll. Fitted with a forged chemically sharpened hook and a removable weight system that also brandishes an Owner STX-58TN treble for ultimate big fish holding capability straight out of the box.
VIEW COLOUR RANGE
DIRTY PERCH
GOLD CHARTREUSE
GREEN NEON
MIDNIGHT TIGER
OLIVE GLITTER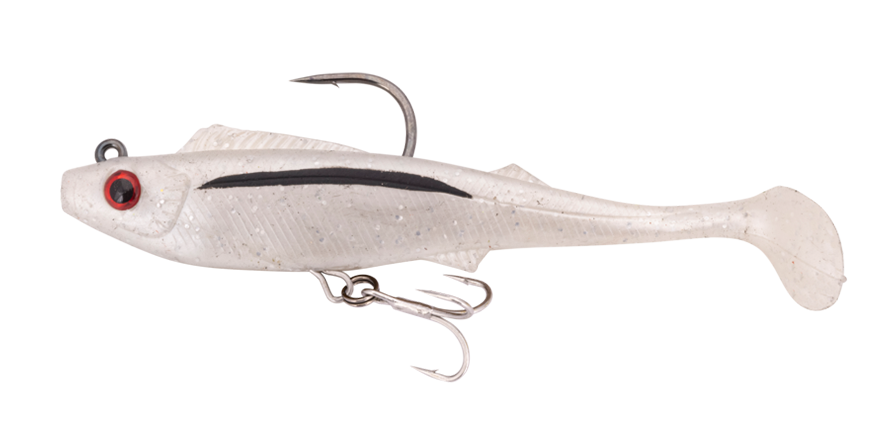 PEARL WHITE SILVER
PINK GLITTER
PURPLE HAZE
SILVER CHARTREUSE
SILVER GHOST
LENGTH:

8.5″
WEIGHT:

114g
Berkley Shimma Vector Vibe is designed to have maximum vibrating action when retrieved and a seductive shimmy as it sinks. The Berkley Vector Vibe has a natural baitfish profile and is available in ten great colours to suit a wide variety of conditions and species. Its single upturned hook reduces snagging while ensuring maximum hook-up potential on larger fish. For best results cast and retrieve adjacent to structure or schooling bait fish.
VIEW COLOUR RANGE
AYU PEARL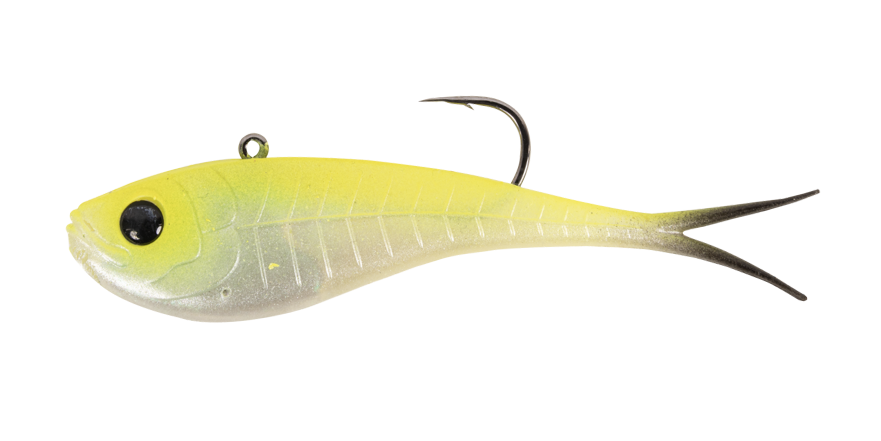 BLACK TIP CHART
BLACK TIP PINK
BLUE PEPPER NEON
HERRING
MULLET
NATURAL SHAD
ORANGE EYE
PEACH FACE PEARL
TROTTER
LENGTH:

85mm | 100mm | 120mm | 140mm
WEIGHT:

15g | 21g | 46.5g | 64.5g
Berkley X Dura Tough Braid brings a new level of abrasion
resistance to the most important part of your tackle system! Designed for use when casting around heavy structure such as rocks, wharves, timber and vegetation.
Berkley X Dura Tough features a 4 carrier construction that's thin, easy handling and designed to give you maximum confidence when tackling big fish in tiger country!
LINE COLOUR:

Hi-Vis Yellow
TEST LB:

6-100lb
LENGTHS:

150m
LINE COLOUR:

Flame Green
TEST LB:

6-100lb
LENGTHS:

150m | 300m | 3000m
Utilising the latest technology, Berkley X Super Smooth Braid raises the bar! Made in the USA and designed to deliver high performance and long-distance casting through the latest 8-carrier technology. Berkley X Super Smooth is thin, has great knot strength and displays superior handling cast after cast making it ideal for use on spin and overhead fishing reels. Available in a wide range of line lengths and breaking strains to suit all fishing situations.
Designed to deliver unrivalled performance, Berkley X Super Smooth Elite Braid sets a new standard in high performance braided line. Featuring 12 carrier technology that produces a super smooth thin braid with superior knot strength and hassle-free handling. The silky smooth construction glides silently through guides with minimal friction resulting in longer casting distances. Berkley X Super Smooth Elite is the premier braid on the market for the avid angler who wants to Catch More Fish!
LINE COLOUR:

Ocean Blue
TEST LB:

10-100lb
LENGTHS:

300m | 500m
Subscribe to Berkley's bulletins to get notified when stock is hitting stores!